Thursday, April 23, 2009
GEEK SQUAD @ The Court
geek squad on the rise
#1
#2
#3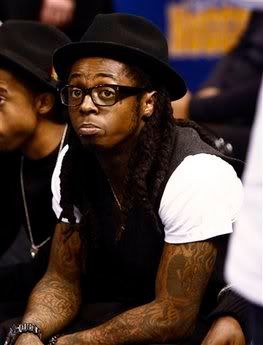 Monday, April 20, 2009
"LOVE STRUCK" with A. SMITH
Focusing on his craft is the center of A.Smiths world, however maintaining that professional and personal balance is a key component in his process.
Judging in accordance with the truth; Unsigned Artist means to Soul Pitch Hustle
The Next to Blow!
A.Smith's determination to fit into that criteria comes across with his willigness to show the world his talents through the music. He gave Soul Pitch Hustle access to his stage, read on as we Spotlight A. Smith and give you a taste of his smooth and powerful music!
continue to interview
Posted by Soulpitchdiva at 6:39 PM
Sunday, April 19, 2009
New Author Girly G Pens Urban Erotica, "TriSEXual"
"TriSEXual" by Girly G on Authorhouse.com Publishing is a searing collection of short stories that elevate the genre of urban erotica to a new level of intensity. Passion, freaky sex, money, drugs, murder, deception, betrayal and greed all entangle in seven chapters of riveting, page turning, lip biting intrigue, chaos, and high drama.


Girly G gives voice to a menagerie of characters that cover the spectrum of diverse personalities from female pimp to gold digging drag queen, to high fashion model to the 'other woman.' Intertwining the streets with the bedroom sheets, she seductively mingles potent tales of dripping erotica over an urban landscape drenching the hood all the way to suburbia. Short stories include titles "Diva Bitch," "Sexploration," "Dick Dyke," "Karma," "Double Crossed," "Dicknotized," and "Incest."

"I love sex and women," reveals Girly G. "With 'TriSEXual,' I wanted to give people a chance to let go of all their inhibitions and just be free through the characters in the book. 'TriSEXual' comes from being ready and willing to try any and everything sexually without limitations."

"My work is fantasy fiction that is reality based," expresses Girly G. "I know that there are a lot of things people would love to do if no one would ever find out about it and judge them, so I'm providing an opportunity for folks to let their guard down. My book is a vehicle to stimulate the mind and body. Free your mind and everything else will follow !"



The success of best-selling erotic author Zane and her latest endeavor, the television series "Zane's Sex Chronicles" on Cinemax After Dark, has served to further stimulate interest in the peaking genre of urban erotic titles. Girly G is looking to push the envelope even further with "TriSEXual."



A poet, spoken word artist, playwright and HIV-AIDS activist, "TriSEXual" is the first of many novels the young author has planned. Her next effort will be "TriSEXual 2, The Sequel."

To let your inhibitons loose, get "

TriSEXual"

and anywhere books are sold.



Posted by Soulpitchdiva at 11:07 PM
FEV ELIGANTE- "Every A&R's Dream"
Those who know him can attest that he is true to his goals, his word, and to those around him. As a songwriter, artist, and engineer, one of those goals is staying ahead of every artist in the game. Today's market is oversaturated with the allure of a vanilla lifestyle but the very artist who perpetuate this way of living lack talent. Not only is
Fev
a talent, he focuses on the quality of a record rather than quantity. -
Fev Eligante
Fev Eligante let me induct you into the Hustle of a Hustilcist (laughs), Thanks for taking the time to chat with us and satisfying our curiosities..
Before you get deep into telling us who you are lets start with the name... Fev Eligante, was the name given to you?
I actually chose that name for myself. I was going for something that fit me as an artist, and at the time I was about 16 and I was known as Fever. People around my way just referred to me as Fev, and I just added the Eligante' a couple years later, which speaks for the sound of my music...(Which is elegant)
continue to interview
Posted by Soulpitchdiva at 2:08 AM
Thursday, April 16, 2009
Wisin Y Yandel Featuring 50 Cent - "Mujeres In The Club"
Posted by Soulpitchdiva at 2:20 AM
Tuesday, April 14, 2009
Gino Green Global Kicks off "Stay Green Campaign" in Florida
The "STAY GREEN" campaign has officially kicked off! We're off to a great start by the way, check us out in the new issue of XXL with Stephon Marbury rockin' POST.A, the SOURCE with our "Stay Green" advertisement and www.ginogreengloballive.com which is constantly updated with new s#@!. We're like Pringles, "once you pop you cant stop!"
Continuing on our "green path", warm weather, sunny skies, beautiful people and TRADESHOWS here we come! From April 19th-27th we will be promoting the new music group, looking for new people to snap flicks of for our "stay green" viral campaign and of course writing orders for our new collections: Hand Job, Post.A and Suture all in the beautiful state of FLORIDA!
Prince, CEO of Gino Green Global, the fashion phenomena that has dazzled the wardrobes of many Hip Hop artists with the infamous "g" that looked like "9"'s has decided to change up the logo and bring on DON DINERO to help fully captivate the Latin Market -all in style! We'll start in Orlando, work our way to Ft.Lauderdale and anchor our ship in the port of MIAMI with the Latin Prince, DON DINERO!
It's going to be crazy! Follow the "green bricked" road on twitter.com/ginogreenglobal, Face book, Google earth, Myspace whatever's your choice!

Posted by Soulpitchdiva at 11:26 PM
MEET GINA OVER AT CONVENTION MAGAZINE
I love the glitz, so therefore check out GINA, shes hot and exotic! no peoples I loves them Boyz but the Bish is Hot! thanks Convention Magazine for our twitter convo's peep CM's sassy chiq!

GINA ON ------------------> CONVENTION MAGAZINE

Posted by Soulpitchdiva at 3:36 PM
Subscribe to: Posts (Atom)